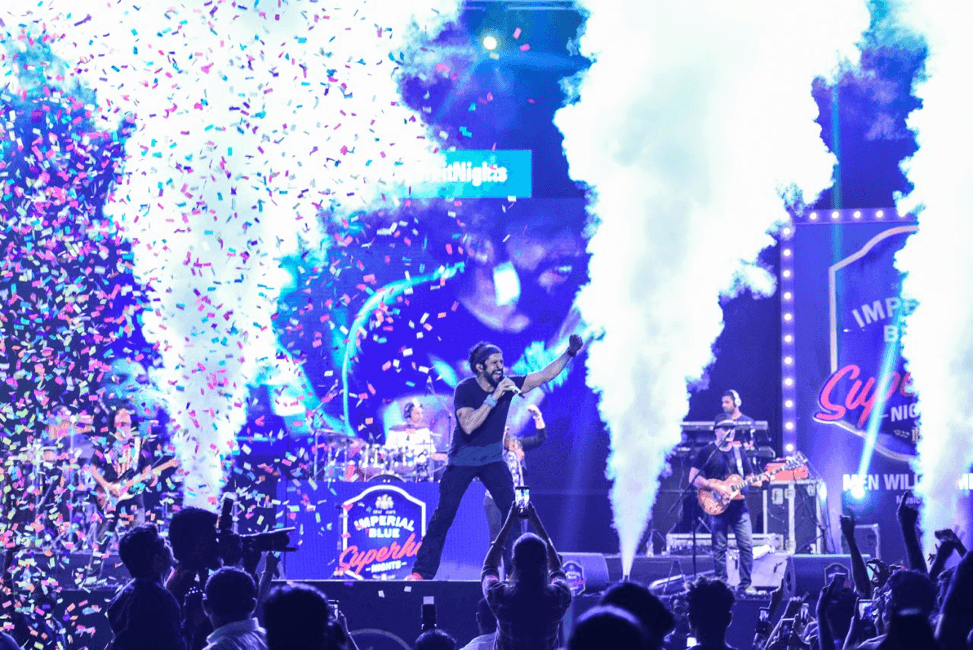 A usual January Saturday evening turned unusual for all of Mangalore as @menwillbemen #ImperialBlueSuperhitNights brought one of the year's biggest musical treat to the city.
Season 4 of the Imperial Blue Superhit Nights, which started in Jaipur followed by Indore, finally reached the charming coastal city of Mangalore on 13th January 2018. This 6-city tour will complete its course with Guwahati, Cuttack, and Lucknow in the coming days.
The venue, Adyar Garden, was jam-packed as thousands of fans eagerly awaited the arrival of the star of the evening – the multi-talented Farhan Akhtar. As he took the stage, he was welcomed by a deafening roar from the audience.
Farhan Akhtar started with some peppy numbers from his career and went to give his swaying fans, one hit after another. The entire ambience in Adyar Garden was reverberating with Farhan's soulful voice.
Imperial Blue Superhit Nights gave Mangalore a chance to experience #FarhanLive, and his all-time favourite songs like 'Senorita', 'Rock On', 'Havan Karenge', Atrangi Yaari', and 'Tum Ho Toh' made our Saturday evening magical and unforgettable.